Coming Events of Palmerston North
Restrictions:
All Ages
Ticket Information:
Ex Palm Nth, Feilding or Marton - adult:

$139.00

Ex Palm Nth, Feilding or Marton - child:

$89.00

Buy Tickets – 0800 783 264

Additional fees may apply
Website:
Travel with Steam Incorporated for a huge day out to the central plateau and the famed Raurimu Spiral for a great winter adventure. The train will be hauled by one or both of our restored Da diesel electric locomotives.

Sit back and relax while we take you through the Manawatu & Rangitikei areas to your destination of either Ohakune, National Park or Raurimu.

Travel over many impressive viaducts, enjoy the landscape of the Rangitikei River Valley and the mountain vistas of the central plateau before venturing over the renowned Raurimu Spiral. At this time of year there will be plenty of snow on the mountains.

At Raurimu the loco will change ends and haul the train back up the spiral with time allowed for some photostops. The train will comprise our fleet of classic red "steel" cars. There will be an open air viewing platform on the train.

Instead of travelling all the way to Raurimu you can choose from two other destinations: Ohakune or National Park.

The intention is to have a stop for a leg stretch at Palmerston North & Taihape in both directions. Plus a refresh stop northbound at Ohakune and southbound at National Park. All subject to timekeeping.

For those selecting Ohakune as your destination you will have about 3 1/2 hours to explore the area. Will be your own arrangements. There are several eateries near the station, walking tracks and a rail museum. Plus possibly a ride up to the Turoa ski field.

The other option is leave the train at National Park where we have arranged bus transfers to and from the Chateau Tongariro. You would have about 1 hour up at the Chateau. There is a $17 (for adults) charge for the bus transfers.

Please note that you can only select one destination. Ohakune or National Park or Raurimu.

The train will include a buffet counter selling burgers, sausages, soup, sandwiches, drinks and snacks, and a souvenir counter for all sorts of railway and steam memorabilia. You are welcome to bring your own food.

A preordered evening meal will be delivered to the train at Hunterville for you to eat at your seat (on your lap). Expected menu is a Beef & Guinness Casserole with Gourmet Baby Potatoes and Steamed Carrots & Beans. Plus a dessert of either a New York Cheesecake or Fresh Fruit Salad.

Cost $26

Prior bookings essential.

______________________________________________________________________________
_Wicked - The Musical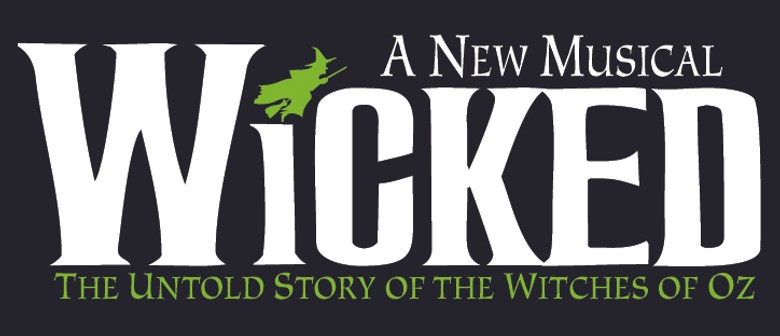 Ticket Information:
Adult:

$65.00

Group/Student/Senior:

$50.00

Child (14 and under):

$40.00

Family (2 Adults & 2 Children):

$169.00

Buy Tickets – 06-350 2100

Additional fees may apply
So much happened before Dorothy dropped in…
Wicked, the Broadway sensation, looks at what happened in the Land of Oz… but from a different angle. Long before Dorothy arrives, there is another girl, born with emerald-green skin – smart, fiery, misunderstood and possessing an extraordinary talent.
When she meets a bubbly blonde who is exceptionally popular, their initial rivalry turns into the unlikeliest of friendships… until the world decides to call one "good," and the other one "wicked".
With a thrilling score that includes the hits 'Defying Gravity', 'Popular' and 'For Good', Wicked has been hailed by The New York Times as "the defining musical of the decade".
Time Magazine cheers, "…if every musical had the brain, the heart, and the courage of Wicked, Broadway really would be a magical place." From the first electrifying note to the final breathtaking moment, Wicked – the untold story of the Witches of Oz – transfixes audiences with its wildly inventive story. It will send your spirits soaring to heights you'll never forget.
______________________________________________
Le Cirque Volé
Restrictions:
All Ages
Ticket Information:
Platinum Adult:

$89.00

Platinum Child/Senior:

$49.00

Gold Adult:

$69.00

Gold Child/Senior:

$39.00

Silver Adult:

$64.00

Silver Child/Senior:

$34.00

Buy Tickets – 0800 224 224

Additional fees may apply
You'll laugh. You'll gasp. You'll blush. And by the end of the night you'll find your heart stolen by Le Cirque Volé.

A sumptuous selection of world-class circus, comedy, burlesque, and music acts brought together by world-class athletes and performers.

Le Cirque Volé is coming to Palmerston North for one night only, for an evening of pure revelry, featuring peerless acrobats, divine aerial dance, spectacular circus skills and sidesplitting comedy.

The stunning cirque & musical experience will be supported by international award-winning concert pianist Flavio Villani.

Le Cirque Volé, presented by Auckland based company The Dust Palace, will be a first is New Zealand!

Contact info@venuespn.co.nz for corporate hospitality packages. Wheelchair seating is available in the Gold seating zone - please contact the venue directly to book.
_________________________________________________________________________________________________
Peter Pan
Where:
Centrepoint Theatre,

280 Church St, Palmerston North
Restrictions:
All Ages
Ticket Information:
Adult:

$45.00

Senior:

$37.00

Concession:

$25.00

Early Bird Adult:

$40.00

Early Bird Senior:

$35.00

Pick'n'Mix:

$35.00

Buy Tickets – 06 354 5740

Additional fees may apply
Website:
When the Darling children receive a visit from the mischievous Peter Pan, the group are spirited away to a magical world free of grown-up rules. But their exhilarating new life soon turns dangerous when Wendy and her brothers find themselves caught in a battle between "the boy who wouldn't grow up" and the notorious Captain Hook.

This winter, join us as we adventure to Neverland to meet J.M. Barrie's most adored characters wildly reimagined. Featuring a hilarious turn from The Naked Samoans' David Fane as Hook with a chorus of characters played by Centrepoint's Basement Company, this modern retelling is a fresh and fast-paced ride. It's filled with sly in-jokes for the adults and a whole lot of heart for everyone else - fun for the whole family!

By J.M. Barrie
Director Dan Pengelly
Starring David Fane, David Ladderman, Lizzie Tollemache
___________________________________________________________________________________________________________________